Hardware for
Manufacturing

From the steam engine to the Industrial Internet of Things
Work in manufacturing has been constantly evolving since the first industrial revolution in the 18th century. More and more goods are being produced in less and less time by fewer and fewer people with the help of automated machines that are becoming more and more intelligent. Computer technologies are increasingly controlling production autonomously – welcome to the Industrial Internet of Things!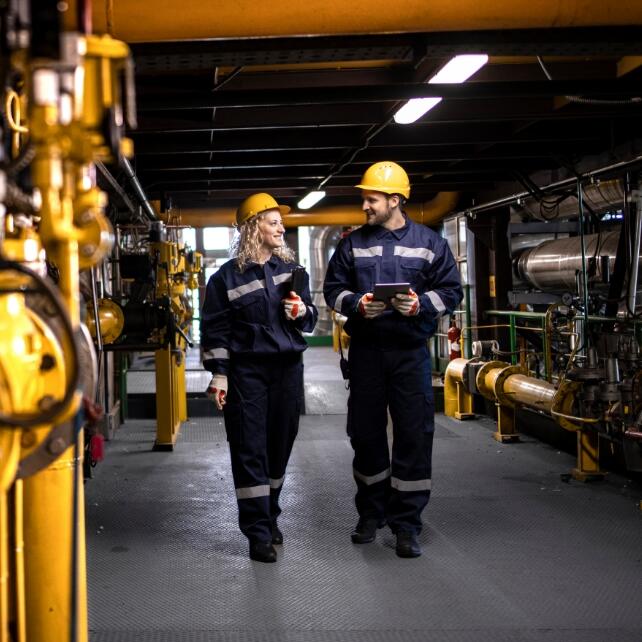 The right hardware for the job
At Jarltech, you will find products developed for the manufacturing sector from the leading manufacturers in Auto-ID and POS. We have put together a selection of innovative Auto-ID hardware that has been specifically developed for the versatile tasks in manufacturing.
The objective of Industry 4.0 is the smart factory, in which all machines, products and processes are networked, and analogue technologies are replaced by digital ones. Manufacturing will no longer be based on stock, but on demand, and environmental protection and occupational safety will become more important.
In Industry 4.0, employees are no longer part of the production process, but rather accompany and continuously optimise it – especially in commissioning. The Internet of Things is an important part of Industry 4.0 and refers to the connection between the real and virtual worlds – the boundaries are becoming increasingly blurred. People, machines, products, materials, processes and data are networked with each other.
Big data plays a major role in administration – huge amounts of data are collected in modern companies and analysed at lightning speed so that immediate responses can be made. This makes companies even more efficient. In this way, problems are detected in time before they happen, because all data from the networked devices can be accessed in realtime at any time.
When shipping goods, the use of the appropriate hardware and software plays an essential role! The use of various barcodes and RFID technologies for seamless tracking is now standard. It continues to develop into more reliable digital, visual recognition technologies all the way to the Industrial Internet of Things, in which processes are smartly controlled.
The right hardware for manufacturing
At Jarltech, as a reseller, you will find the product portfolio of the top manufacturers in the Auto-ID industry. In addition, we offer you excellent services with our premium distribution.
Download our manufacturing brochure as a PDF with the products of the top brands in the Auto-ID industry.
I would like to learn more about
hardware for manufacturing!